Timer + Counter
We all know how powerful a timer can prove to be during exercise. Here we have a beautiful timer and counter combined together tailored specifically for workouts.
Timer with work/rest or high intensity/low intensity periods.
Counter which counts the repetitions for you so that you concentrate on your moves. Start 1..2..3..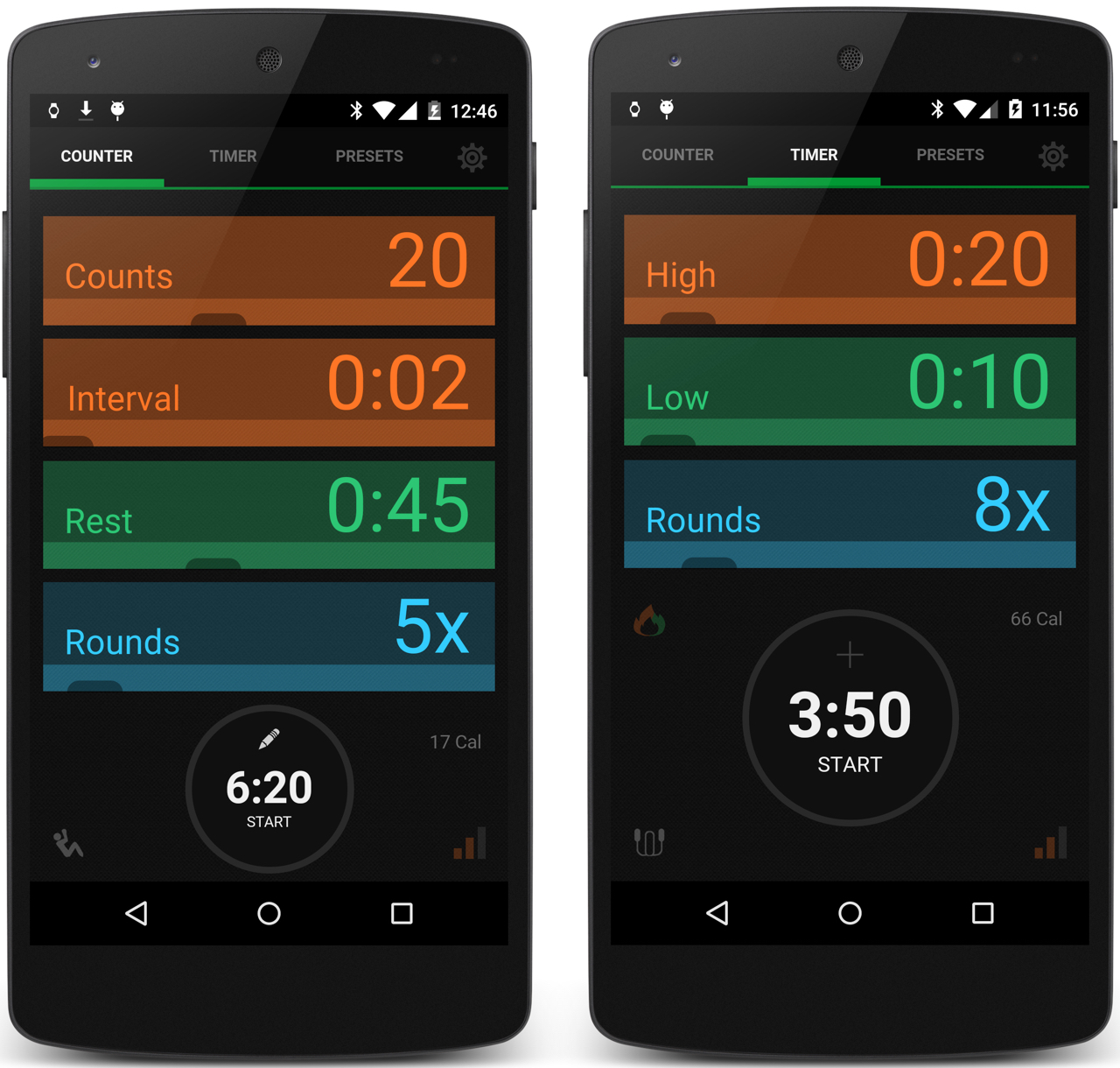 Android Wear app
Presets from the handheld app are available for you on watch organized by activities
Your favorite workouts just two taps away
Quickly relax and stretch with a 3 minute yoga break from your work or start an on-the-go-workout right from your Apple Watch
Supports ambient mode which saves battery.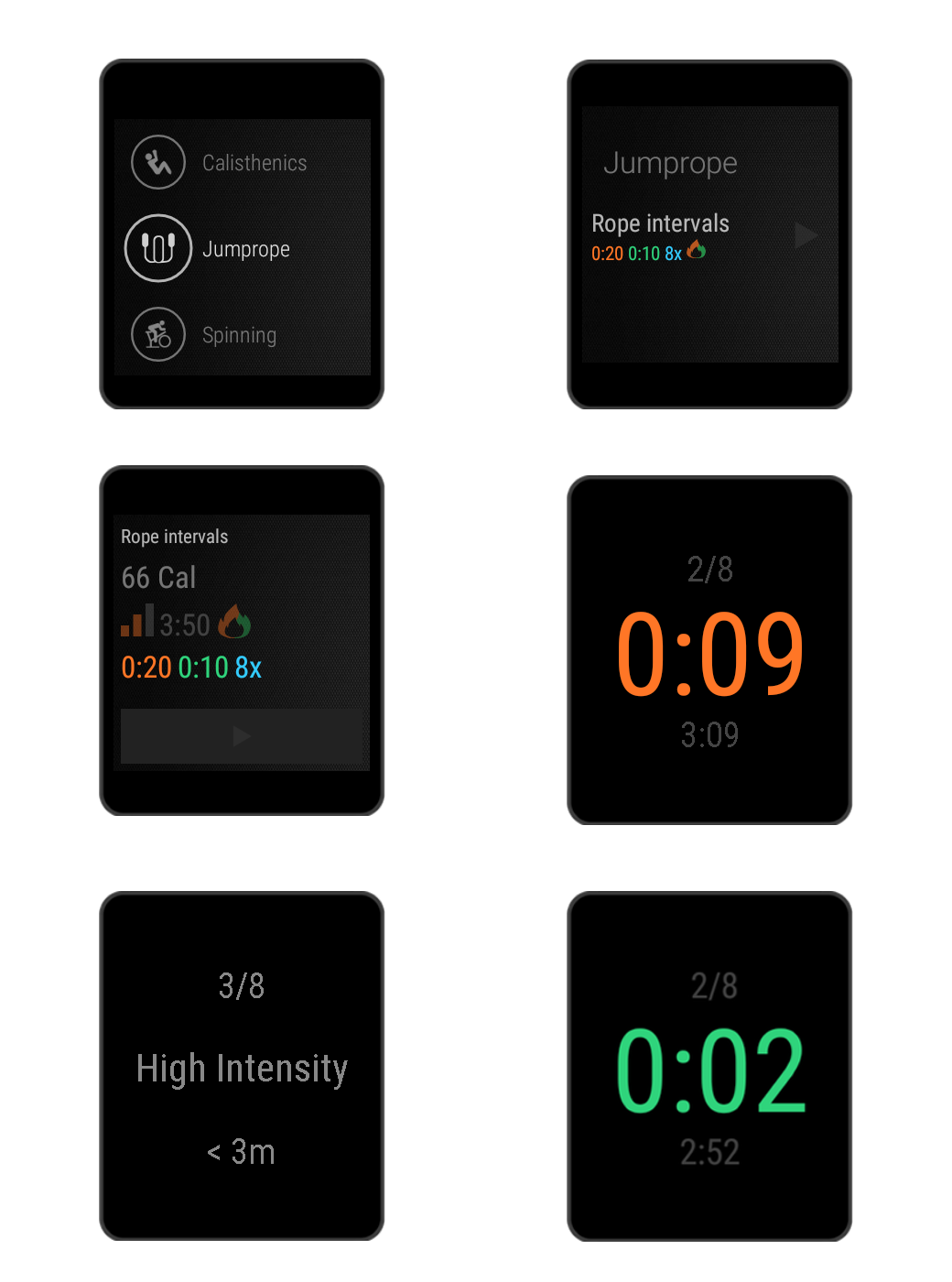 Presets
Easily save your favourite timers/counters as presets organized by activities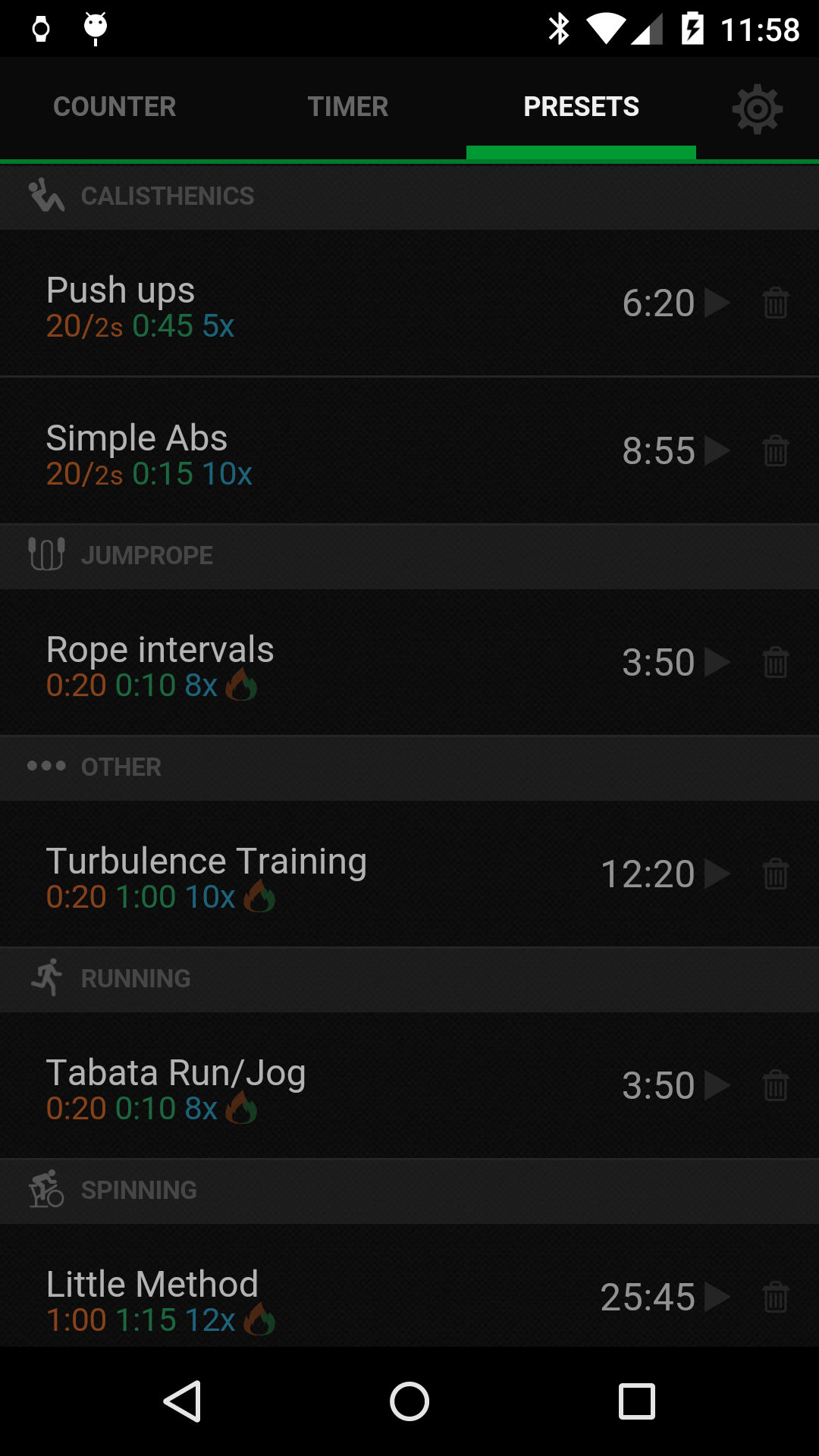 "As a coach, the best. Best timer ever...I speak as a coach who has used both iOS and Android and this timer is easiest way to set up interval training ever."
Todd Parker
Simple setup
Slide in the values or enter values as easy as 245 for 2:45.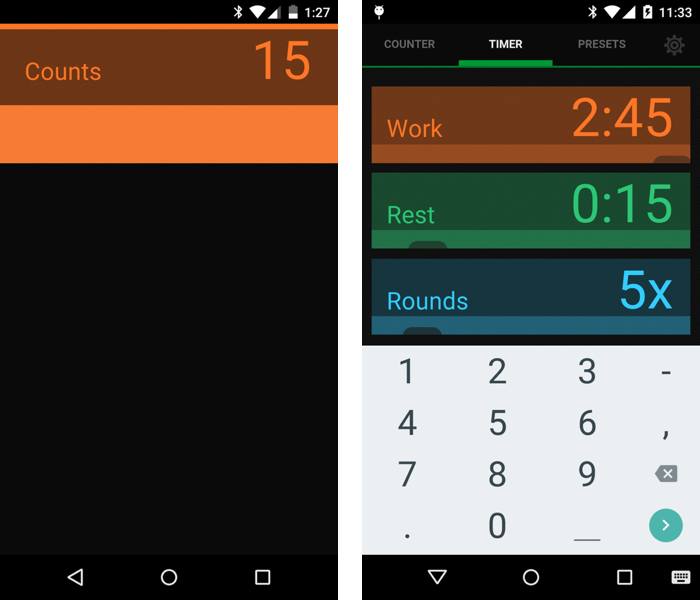 Beautiful Display
Large display with properly chosen colors - warm color for work and cool green color for rest.
The progress bar gives the % progress of workout. The circular ring gives you a visual sense for how much time has passed and how much is left.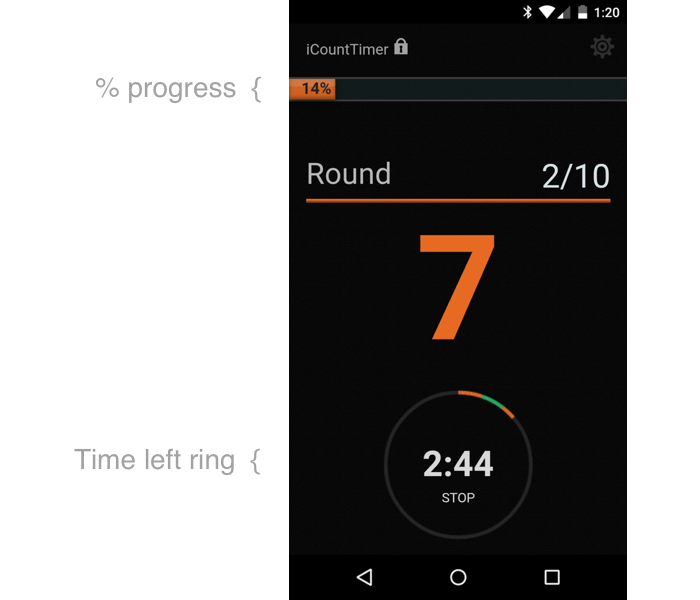 Google Fit integration
Connect to the Google Fit and your workout data, such as active time, calories expended, get saved to the Google Fit.
You can view it using the Google Fit app or visit google.com/fit
For any non-fitness activity, you can choose 'Non-fitness' from the activity picker and the time won't get saved to Google Fit.
This is a screenshot from Google Fit app with activity data from iCountTimer
(Note: iCountTimer from Amazon App Store doesn't support Google Fit integration.)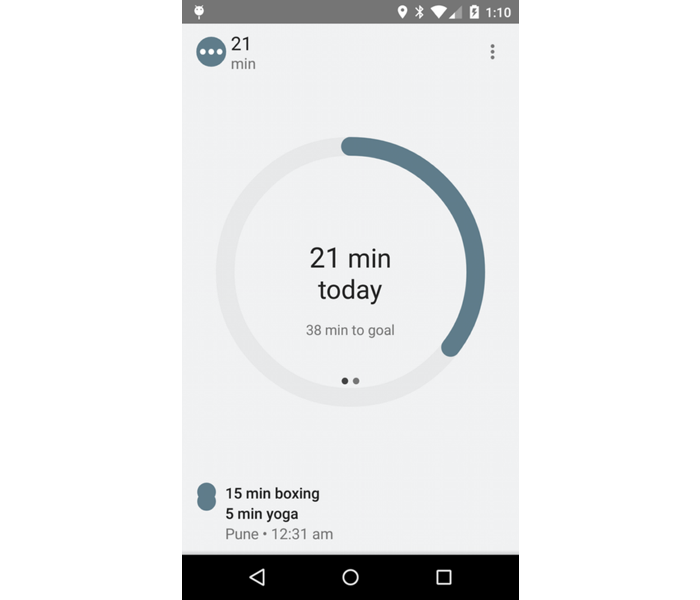 Estimate Calories
Enable active calories estimate and get to know how many active calories you would burn for the workout*
Active calories are the calories burned during the active period of the workout
Note: The estimated active calories are the approximate Calories burned for any selected activity based on the MET (Metabolic Equivalent) values for the activity and the personal details of the individual. The actual energy expenditure may vary from the estimate.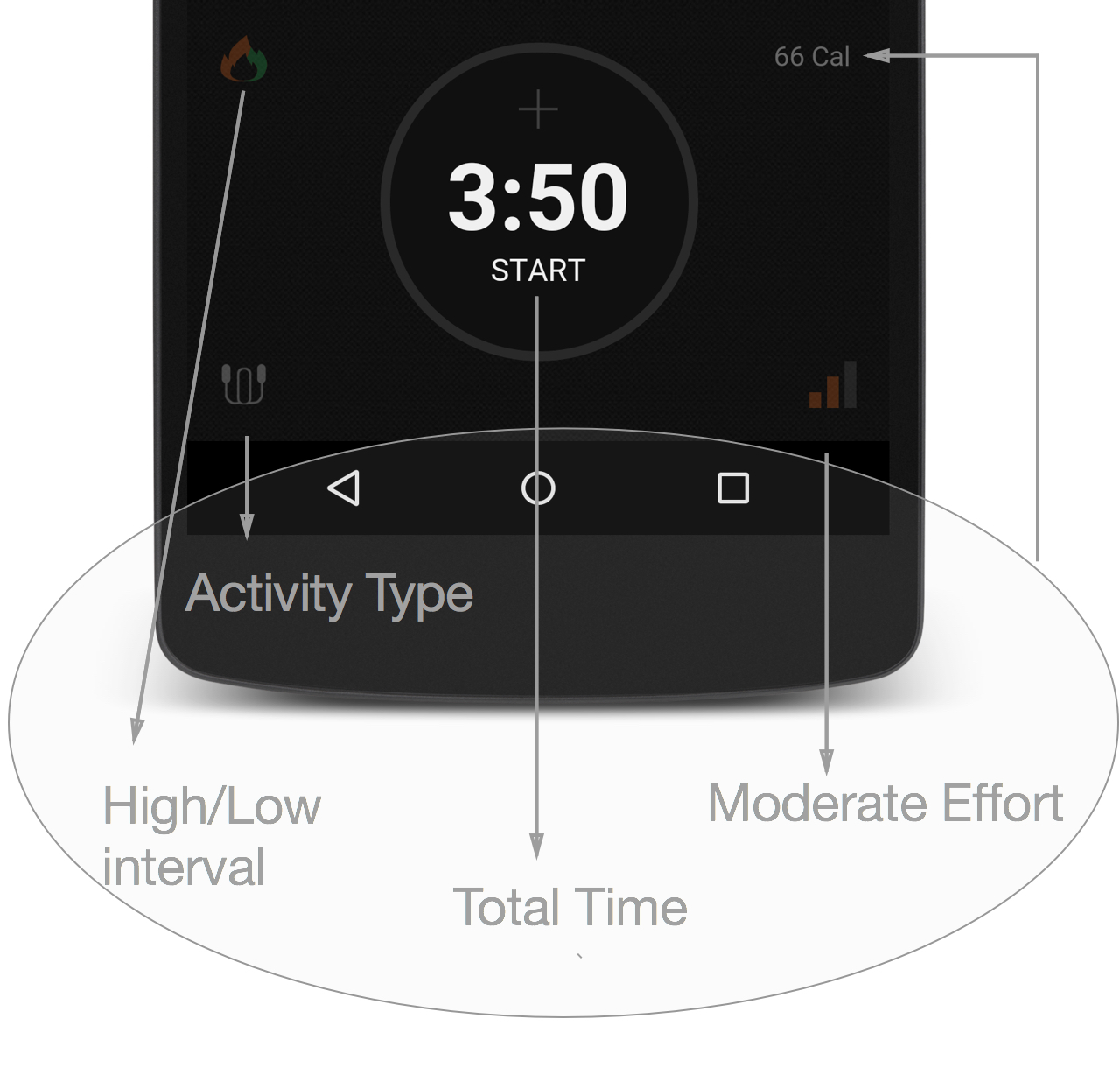 "A very good app Been looking for something like this for a while, now I know how many sets of an exercise I've done without guessing, and I can concentrate on what I should be doing"
Mark Clews
Different Themes
Five different themes. Tap and hold the settings image to choose a theme of your choice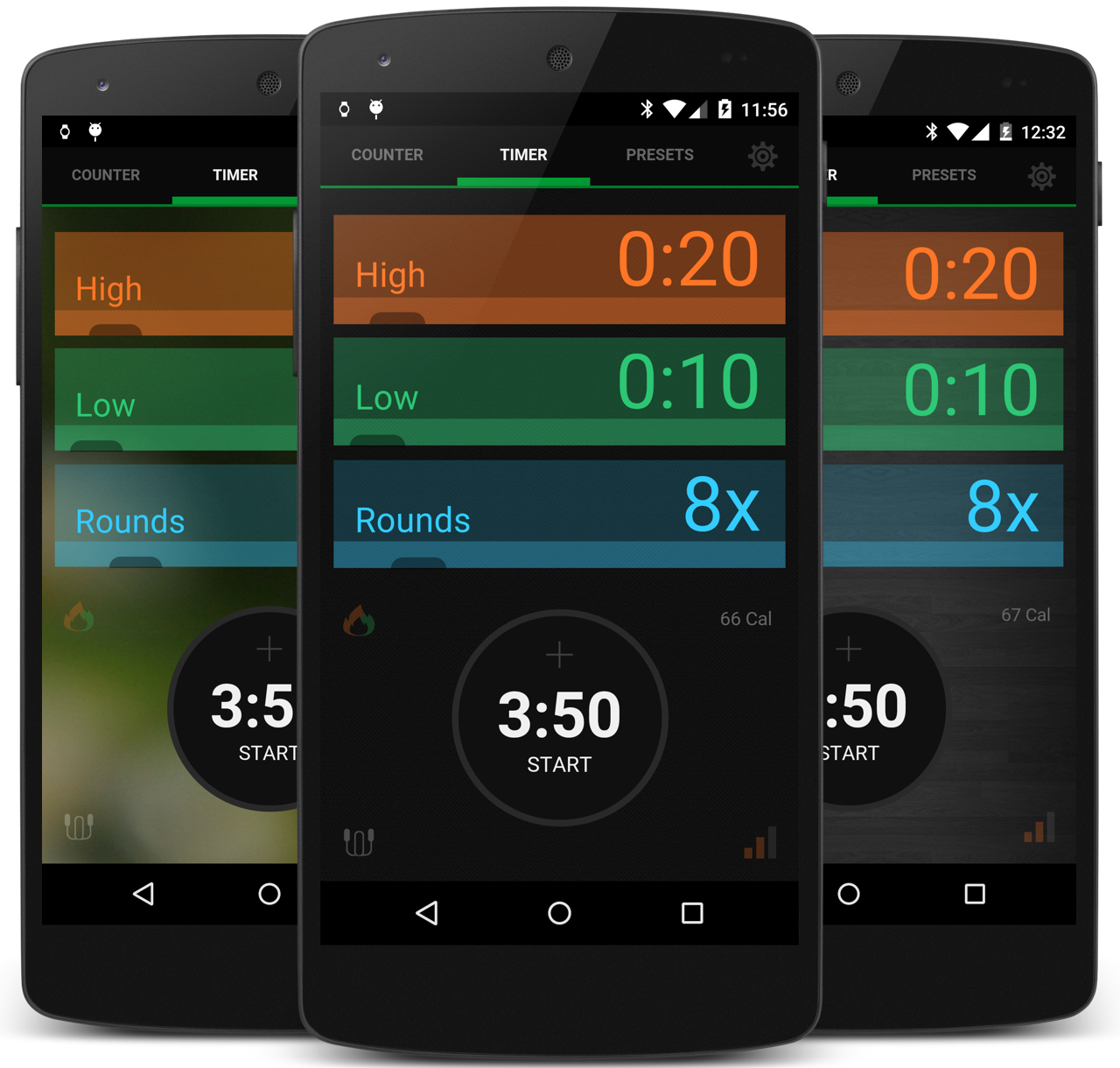 Audio Cues
Various alert sounds guiding you through the workout, customizable as per your choice
Start alert, rest alert, halfway alert, next round alert
Separate alerts for timer and counter
Supports audio ducking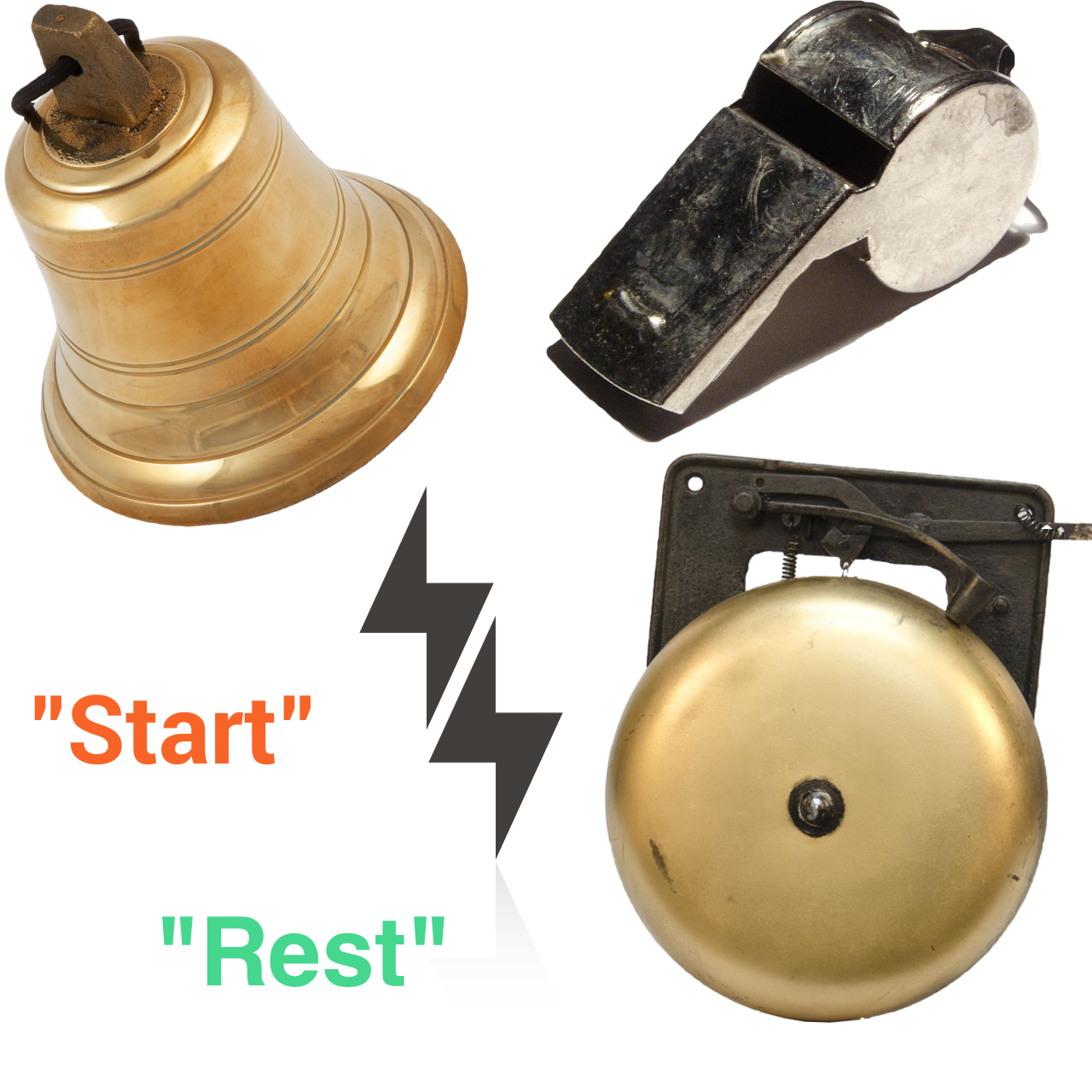 "Best and most versatile timer app I have used. If you mix up your workouts and need a flexible solution to keep time, reps and more - download this now!"
Eric Mullen